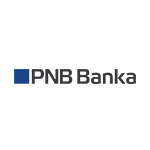 PNB Konservatīvais ieguldījumu plāns "DAUGAVA"
Investment policy:
This investment policy of the plan is conservative. The assets of the investment plan will be invested in guaranteed debt securities issued by countries, municipalities and international financial institutions, as well as in debt securities of companies and term deposits with credit institutions. Additionally, the assets of the investment plan may also be invested in investment funds which are allowed to make investments in securities and deposits with credit institutions only. Placement of the investment plan assets in fixed income securities (bonds and promissory notes) protects the plan's value from sharp short-term fluctuations, thus facilitating stable increase of its value.
Management costs:
Max 0.850% / year
Fixed management fee: 0.60% year
Perfomance fee: to 0.25% year
Fund manager:
IPAS "PNB Asset management"
Description of the fund manager:
IPAS "PNB Asset management" was established on 24 September 1998 and is one of the oldest Latvian investment companies which has accumulated vast investment experience by successfully managing investment funds.
IPAS "PNB Asset management" is a subsidiary of AS PNB BANKA.
On 16 December 2002 IPAS "PNB Asset management" concluded an agreement with the State Social Insurance Agency on the management of the funds of a state-funded pension scheme.

000341159
04.10.2002
EUR 2 034 447,80
PricewaterhouseCoopers SIA
Reports:
Quarter 1
Quarter 2
Quarter 3
Quarter 4
Annual report
Statement
Report
Statement
Report
Statement
Report
Statement
Report
2020
2019
2018
2017
2016
2015
2014
2013
2012
2011
2010
2009
2008
2007
2006
2005
2004
2003
Contacts

Rīga, Ernesta Birznieka - Upīša ielā 21

67011592, 67011591


Ģirts Veģeris