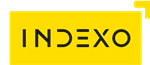 INDEXO Obligāciju plāns
25.03.2021
Indexo Atklātais Pensiju Fonds AS
40203248944
Swedbank AS
Conservative
LV37HABA0551050377368
Description:
Unprecedented 3rd pension pillar offer! The INDEXO robotic investing system gives you maximum freedom. Trust the allocation of capital between the stock and bond markets to our algorithm or set it yourself. The system will take care of the rest!

To ensure the best solution for you, we offer to participate in two pension plans at the same time – "INDEXO Akciju plāns" and "INDEXO Obligāciju plāns" through automatic or manual capital allocation.

Automatic capital allocation determines the proportion of stocks and bonds in your portfolio automatically - based on your age.

Manual capital allocation allows you to independently determine the share of investments in the stock and bond markets.
Investment policy:
To ensure a solution that suits you, we propose to participate simultaneously in two pension plans – "INDEXO Akciju plāns" and "INDEXO Obligāciju plāns" with automatic or manual capital allocation.

The purpose of the investment plan is to ensure long-term growth in pension capital, which, before expenses, reflects the profitability of the stock market in developed countries and the world market for investment-grade debt securities, as well as to ensure the lowest costs for the plan participants.

Funds are managed according to the principle of passive investment management. The manager invests in investment funds linked to global market stock and bond indices, and holds these investments for a long time. Thus, funds are indirectly invested in world financial markets as a whole.

Up to 100% of the plan's assets can be invested in investment funds linked to the capital securities market. In order to ensure liquidity, funds can also be invested in credit institutions and in high-quality short-term money market instruments.
Management costs:
Management costs (total): 0.65%

This includes:
Funds management fee: 0.21%;
Fund administration fee: 0.30%;
Custodian bank commission: 0.14%;

FKTK funding contributions are covered from the pension fund: 0%.
Manager:
IPAS "Indexo" investīciju komiteja Valda Sikšņa un Mārtiņa Strautiņa sastāvā.
Fund manager:
IPAS "Indexo"
Description of the fund manager:
IPAS "Indexo" (henceforth – INDEXO) was founded by more than 30 Latvian entrepreneurs and managers to solve a pressing problem – the high fees and low profitability of the 2nd pillar pension system.

The three core principles that guide INDEXO operations are low fees, transparency, and investments in index funds. The INDEXO team believes that 2nd pillar fees should reflect world standards and decrease over time, as assets under management grow. INDEXO publishes all expenses and does not invest in expensive funds managed by itself or its related companies. The INDEXO approach is characterized by investment in index funds, enabling clients to own a small part of almost all the world's largest enterprises.
40203042988
16.05.2017
EUR 3 016 987
PricewaterhouseCoopers SIA