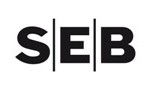 SEB-Sabalansētais
30.05.2000
AS "SEB atklātais pensiju fonds"
40003485047
AS "SEB banka"
Balanced
LV02UNLA0001100400100
Description:
The open-ended pension fund "SEB atklātais pensiju fonds" is a finance and credit institution, whose goal is to provide additional retirement pension capital, in conformance with the pension plans and the law "On Private Pension Funds", by accumulating and investing the contributions made by and on behalf of the pension plan participants.
Management costs:
Pension fund`s administration costs*: 0.85-0.12%
Fund manager`s commission: 0.4-0.35%
Custodian bank`s commission: 0.08%

* In accordance with the type of contract, client status or the amount of savings at SEB pension fund.
Manager:
Jānis Rozenfelds
Fund manager:
SEB Investment Management
Description of the fund manager:
The investment management company "SEB Investment Management" was founded in 2000, and its only shareholder is the SEB banka of Latvia. The areas of "SEB Investment Management" activities are the management of mutual funds, the management of individual investment portfolios, the management of Level 2 Pension assets and the management of the assets of the private pension fund "SEB atklātais pensiju fonds".
40003525797
07.06.2002
EUR 3 000 004
SIA "Ernst & Young Baltic"
Contacts

Antonijas iela 9-12, Rīga, LV-1010, Latvija

+371 67215460, +371 26668777 (24/7)


Niklāvs Zemzaris