Ieguldījumu plāns "INVL MAKSIMĀLAIS 16+"
Investment policy:
The investment plan has an active investment policy. Up to 75% of the plan's assets may be invested in equities. Therefore investment plan participants will have the opportunity to achieve a higher profit level in the long term perspective at the same time assuming higher risk of investment volatility. This plan is recommended for investors aged 16 to 46 years.
Management costs:
Fixed management fee: 0.60 % per year
Performance fee: up to 0.50 % per year
Manager:
Aleksejs Marčenko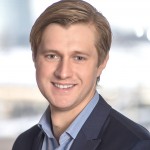 Fund manager:
IPAS "INVL Asset Management"
Description of the fund manager:
IPAS "INVL Asset Management" is part of "Invalda INVL" group. Companies in the asset management group "Invalda INVL" manage pension, bond and equity funds, alternative investments, individual portfolios, private equity and other financial instruments. "Invalda INVL" group now serves more than 200,000 clients in Lithuania and Latvia, plus international investors, with total assets under management of 850 million euros.
IPAS "INVL Asset Management" has been operating in Latvia since 2002 and currently manages 4 pension 2nd pillar investment plans and 4 pension 3rd pillar plans.
40003605043
11.06.2004
EUR 2 000 000
"KPMG Baltics" AS
Reports:
Quarter 1
Quarter 2
Quarter 3
Quarter 4
Annual report
Statement
Report
Statement
Report
Statement
Report
Statement
Report
2023
2022
2021
2020
2019
2018
Contacts

Elizabetes iela 10B-1, Rīga, LV-1010

67092988


Aleksejs Marčenko