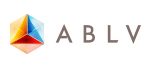 ABLV ACTIVE INVESTMENT PLAN
Investment policy:
The objective of the investment plan. ) is to preserve and increase the value of contributions made to the Investment Plan in the long term by making investments in the financial and capital market.
To achieve the objective, at least 50% of the Investment Plan funds are invested in fixed-income financial instruments and term deposits with credit institutions, ensuring stable growth of the Investment Plan value and protecting it against short-term fluctuations. To achieve higher return in the long term, up to 50% of the Investment Plan funds may be invested in capital securities and other financial instruments equivalent in terms of risk, as well as in venture capital market and alternative mutual funds. Investments are not supposed to be concentrated in some particular geographic region or national economy sector.
Management costs:
Fixed management fee: 0.60% per year
Perfomance fee: 0.00% per year
Manager:
Jevgenijs Gžibovskis
Fund manager:
ABLV Asset Management IPAS
Description of the fund manager:
ABLV Asset Management, IPAS establishes and manages investment funds. The company makes part of the ABLV Group and has been operating since 2006. More than 10-year experience makes the company one of the leading investment managers in Latvia with the selection of 11 investment funds.
Prior to defining an object for investment, ABLV Asset Management, IPAS analyses political and economic environment, makes benchmarking and technical analysis, considers macroeconomic performance, as well as financial standing of issuers.
40003814724
09.05.2017
650 000 EUR
SIA "Nexia Audit Advice"
Reports:
Quarter 1
Quarter 2
Quarter 3
Quarter 4
Annual report
Statement
Report
Statement
Report
Statement
Report
Statement
Report
2021
2020
2019
2018
2017
Contacts

Elizabetes iela 23, Rīga, LV-1010, Latvija

+371 6700 2777