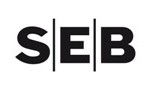 SEB sabalansētais plāns
Investment policy:
The plan is based on the stable planned growth of pension capital, which is sufficiently dynamic at the same time. The plan unites the best qualities of conservative and active plans. Maximum proportion of shares – 25%.
Management costs:
Fixed management fee: 0.45% per year
Perfomance fee: from 0% up to 0.65% per year
Manager:
Niklāvs Zemzaris
Fund manager:
SEB Investment Management
Description of the fund manager:
The investment management company "SEB Investment Management" was founded in 2000, and its only shareholder is the SEB banka of Latvia. The areas of "SEB Investment Management" activities are the management of mutual funds, the management of individual investment portfolios, the management of Level 2 Pension assets and the management of the assets of the private pension fund "SEB atklātais pensiju fonds".
40003525797
07.06.2002
EUR 3 000 004
SIA "Ernst & Young Baltic"
Reports:
Quarter 1
Quarter 2
Quarter 3
Quarter 4
Annual report
Statement
Report
Statement
Report
Statement
Report
Statement
Report
2021
2020
2019
2018
2017
2016
2015
2014
2013
2012
2011
2010
2009
2008
2007
2006
2005
2004
2003
Contacts

Antonijas iela 9-12, Rīga, LV-1010, Latvija

+371 67215460, +371 26668777 (24/7)


Niklāvs Zemzaris